6 more days
until I am in the air, flying with NO KIDS to California for 5 glorious days.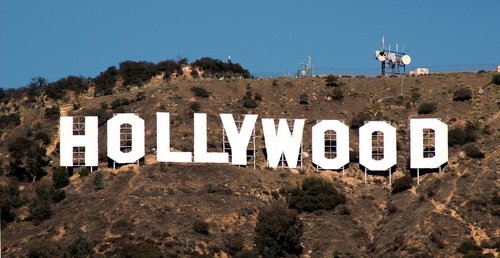 I can already hear the guy in Pretty Woman in my head. "Welcome to Hollywood. What's your dream. Everybody got a dream."
In preparation for our trip I have begun to assemble my California wardrobe. I wanted to get a couple of cute new things, but I'm on a budget. So far I have:
- 3 lightweight cotton dresses (I got all three at Wal-Mart for less than $30! Two are the same dress but in different colors, because it's so comfortable!)
- 3 tank tops (2 of which were also bought at Wal-Mart)
- 3 three pairs of shorts (one white linen pair bought at Wal-Mart)
- 2 dressy shirts for going out at night
- 2 pairs of jeans (one comfy and one for dressing up)
- 1
summer scarf
, as seen worn by many a trendy celebrity (Except I didn't get mine at Dolce & Gabbana. Mine came from...you guessed it...Wal-Mart!!)
16 pairs of flip-flops (okay, not really, but I'm considering bringing 5 pairs...what can I say, I love to accessorize with shoes!)
- 1 pair of sexy peep toe heels for going out at night
- 3 bikinis...since I plan on spending the majority of my time on a beach or by a pool somewhere :)
I am so excited for this trip I can't even stand it. If any of you have been to - or have lived in - California, and you are reading this...what are the MUST DO'S out there?